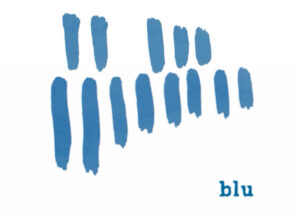 2021 Release Album by Igor Caiazza 
with Fabrizio Bosso (tr), Javier Girotto (sax),
Giacomo Riggi (hp),

Gabriele Evangelista (db) and Amedeo Ariano (dr)
Pierino e il Lupo in Jazz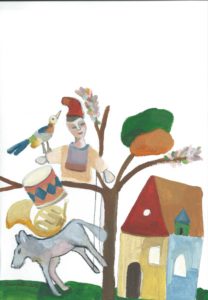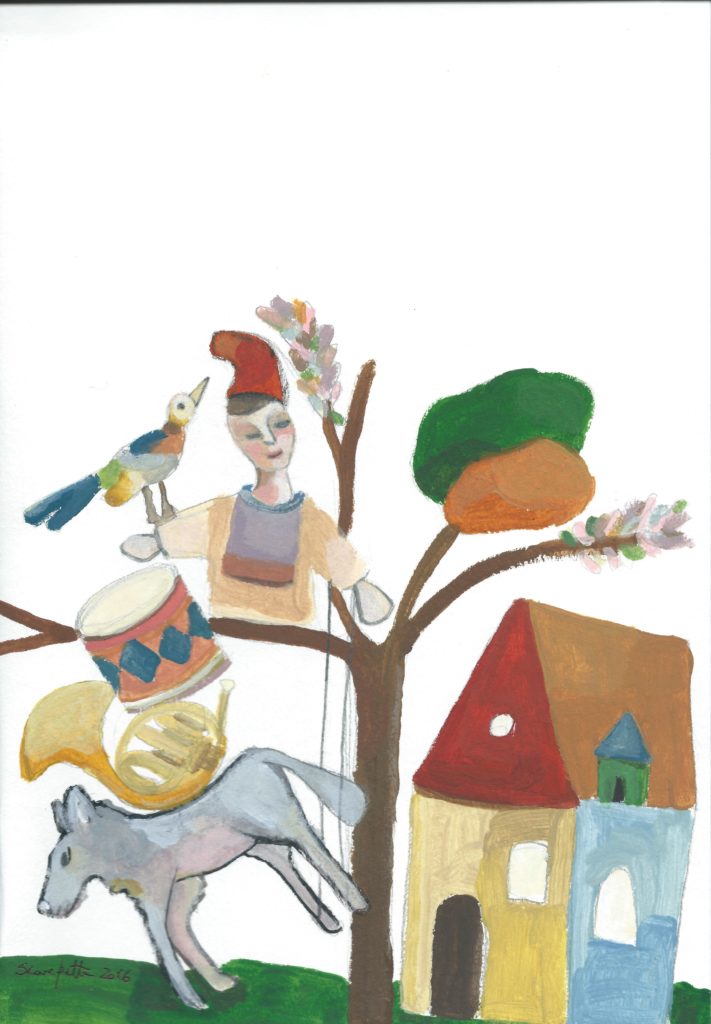 Illustration: Gennaro Scarpetta
An original Jazz revisitation of the Sergei Prokofiev's tale, "Peter and the Wolf", signed by Igor Caiazza. As with the original version, each character of the Work is represented by a different instrument, and in this case, because it is a Jazz Band instead of a Symphony Orchestra, instruments harmonies and rhythms takes a completely different flavor. The structure, themes and tones of the work remain unchanged, but the harmonies and the rhythms become modern. So, ranging from Swing to Latin, from Rock to Jazz Ballad, "Pierino e il Lupo in Jazz" is a light show but intellectual in the same time, comic but intimate, for children and adults, for jazz fans but not only!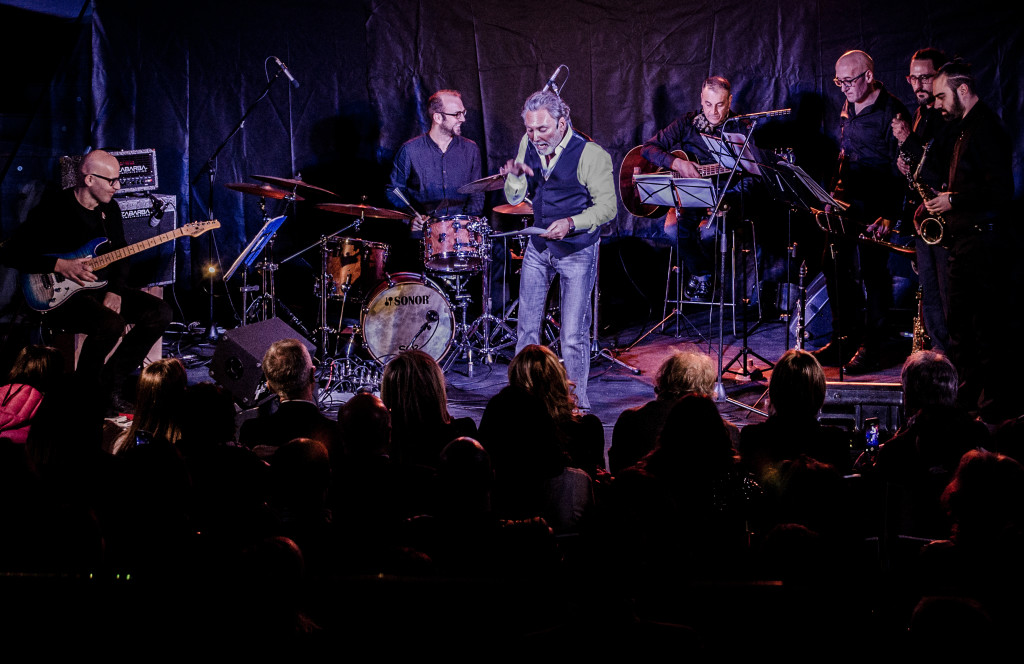 Pierino e il Lupo in Jazz with the neapolitan actor Francesco Paolantoni.
CrossOver Quartet

Matteo Sarti, Piano
Elena Miliani, Flute
Paolo Paolantonio, Double Bass
Igor Caiazza, Drums
This project proposes to the listening audience a transversal journey through the mingling of various musical genres. The musicians involved in this project have a strong reputation in the field of classical music and extensive experience in the field of jazz and modern music. This makes the project unique and interesting.